CLOSE AT HAND
Mark Blickley – Frie J. Jacobs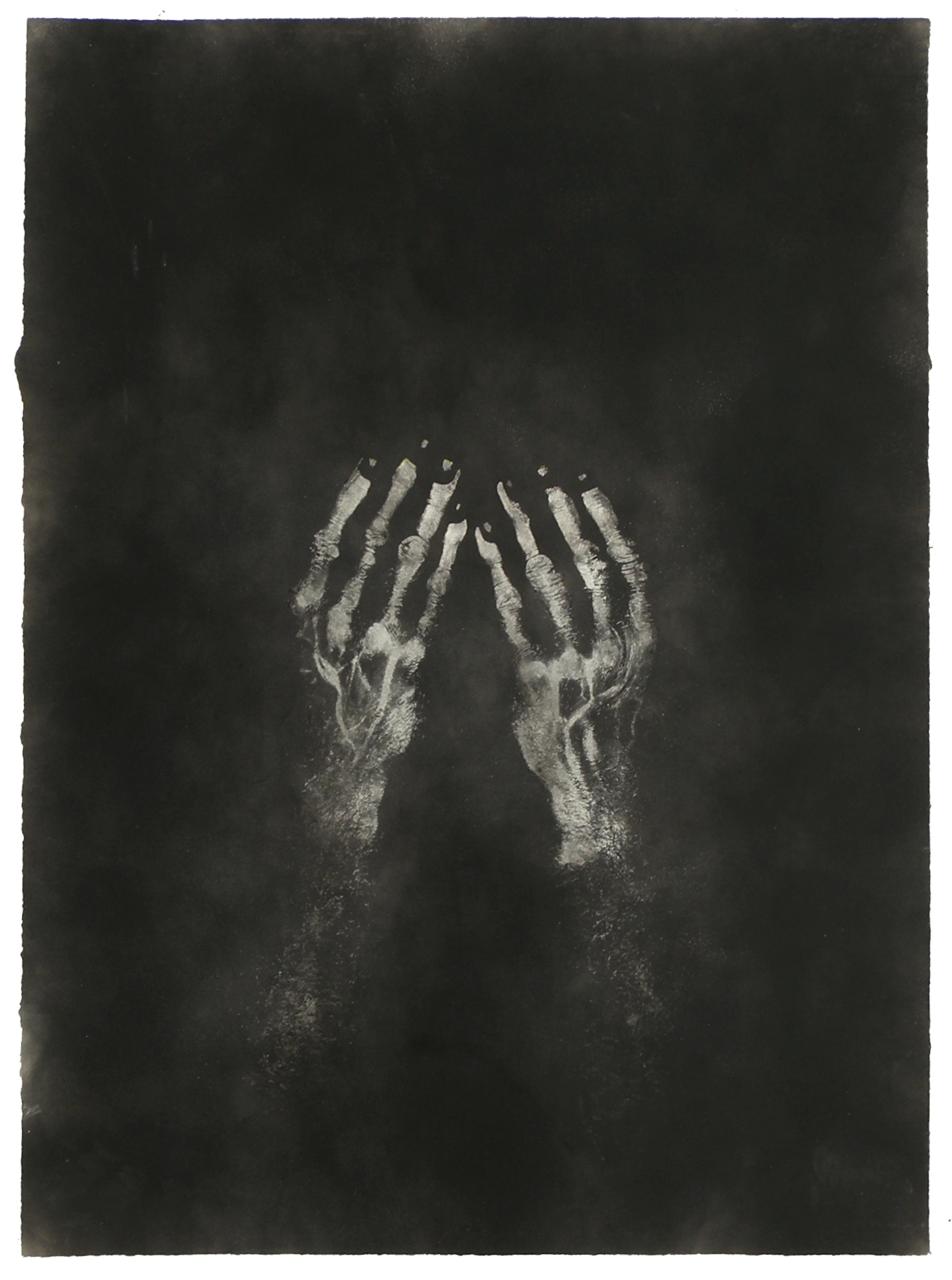 "Remembrance" by Frie J. Jacobs
         It's finally happened.  Aunt Millie is snoring under the covers when suddenly an irritating screech invades her sleep.  Two gigantic claws smash through the windows, clamping down on her legs and her throat.  Aunt Millie shrieks for help, then for mercy, as sharp claws drag her from the bed towards the fire escape.  She is lifted out into the night when she grabs at a window for support, but jagged glass slices her hands and she lets go.  Aunt Millie chokes out a scream before disappearing inside the darkness. 
Mark Blickley is a proud member of the Dramatist Guild and PEN American Center.  His latest book is the text-based art collaboration with fine arts photographer Amy Bassin, Dream Streams.  
Frie J. Jacobs is a Belgian interdisciplinary artist.  His oeuvre includes
painting, drawings, three-dimensional and digital works, in-site interventions, visual music scores, handmade artist's books, soundscape compositions, and videos.  His work has been exhibited and published throughout Europe and the United States. Frie J. Jacobs is online at frie-j-jacobs.be.