from SECOND SEANCE
Sarah Bartlett & Barret Thomson
Sarah Bartlett (poet) and Barret Thomson (artist) collaborated for a month to create Second Seance.  Beginning with a drawing by Thomson, they went back and forth responding to each other daily.  The drawings and poems are not meant to directly illustrate or narrate each other.  Rather, the drawing and the poem can be closely related, or simply attached by delicate threads of inspiration.  The result is an abstract conversation that explores the human experience through text and visuals.  The following are the first five correspondences in that work.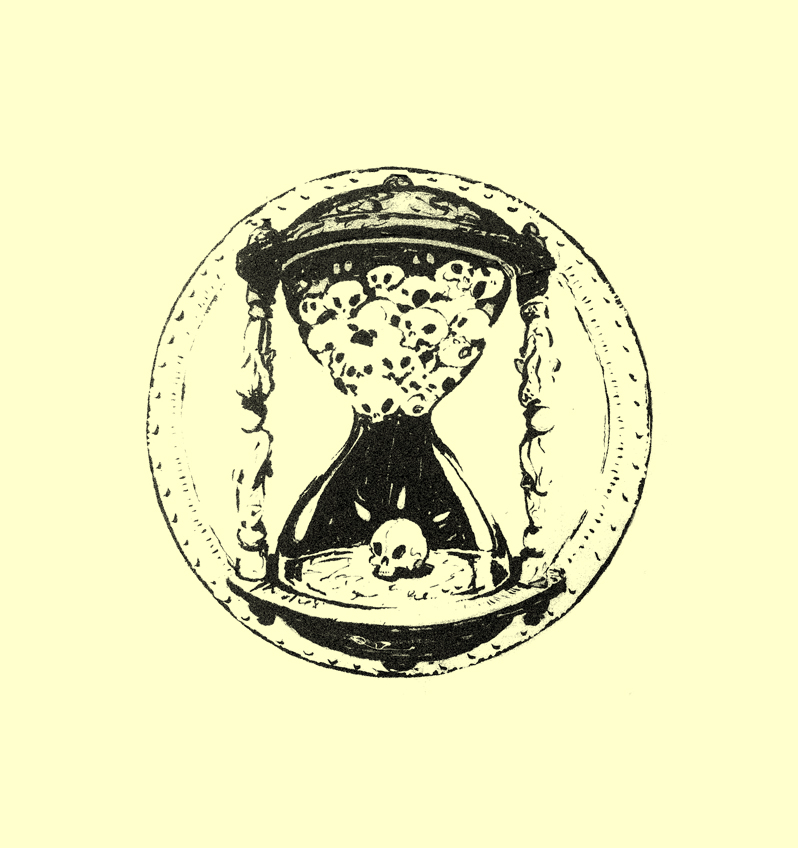 1. 
I press my mouth against the tail pipe of forest;
fill my lungs with hawks, pine needles, deer nests,
hum of insects. I try to disappear: I watch myself
on GPS, the terrain unfamiliar.
Absence presents its shibboleths:
the calendar rolls over, breathes metallic tang.
It follows my father down a trail—
he follows his father—
moss flounces in the wind,
desperate to unname the thing we carry.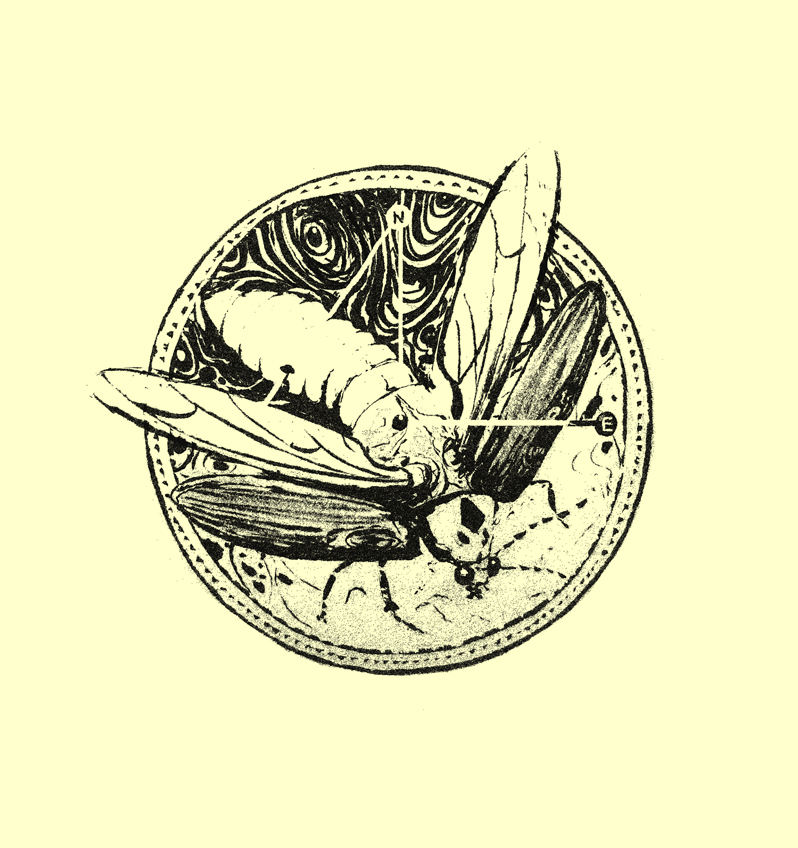 2. 
In the bedroom dark, muscle reknits itself.
Begins its pearls. Anticipate a rattle of gravel
in the heart—this is how I'll find you:
the echo an accident of pressure.
Clouds an apparatus deep in the background—
the machine wore its teeth down years ago.
Do you think about the miracle of arrival,
how we can predict the future: a jagged flash
in the trees. This brief tear refutable—
yet children everywhere begin to count down.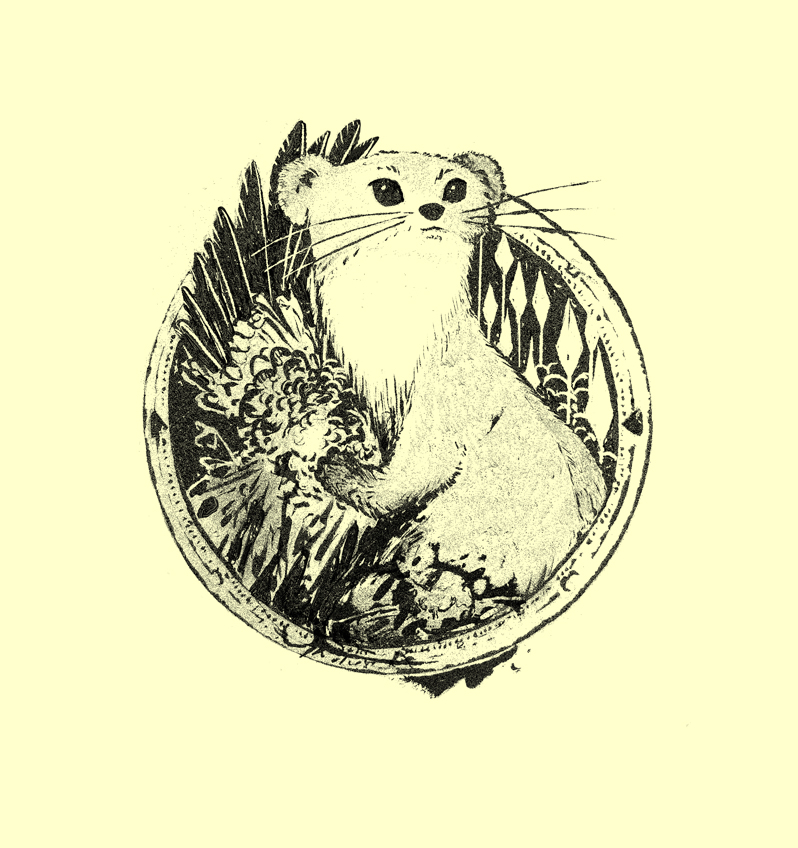 3. 
I turn the dial to deliver the animal—I gift all four directions.
Darkness squats and licks its paws, a dull awareness.
I wake myself screaming, ghosts at the foot of the bed.
I ask them to go, to leave me quiet; they're never on message.
The way the compass runs the clock out makes my throat fur.
When I press into you, the button goes deep.
A click of bones concede to place, hazy gleam of light
under water. Skin holds tight, finite riches clutch against
night's recovery. Did our mothers feel like this?
The crush of certainty, so full of something
they had to let go.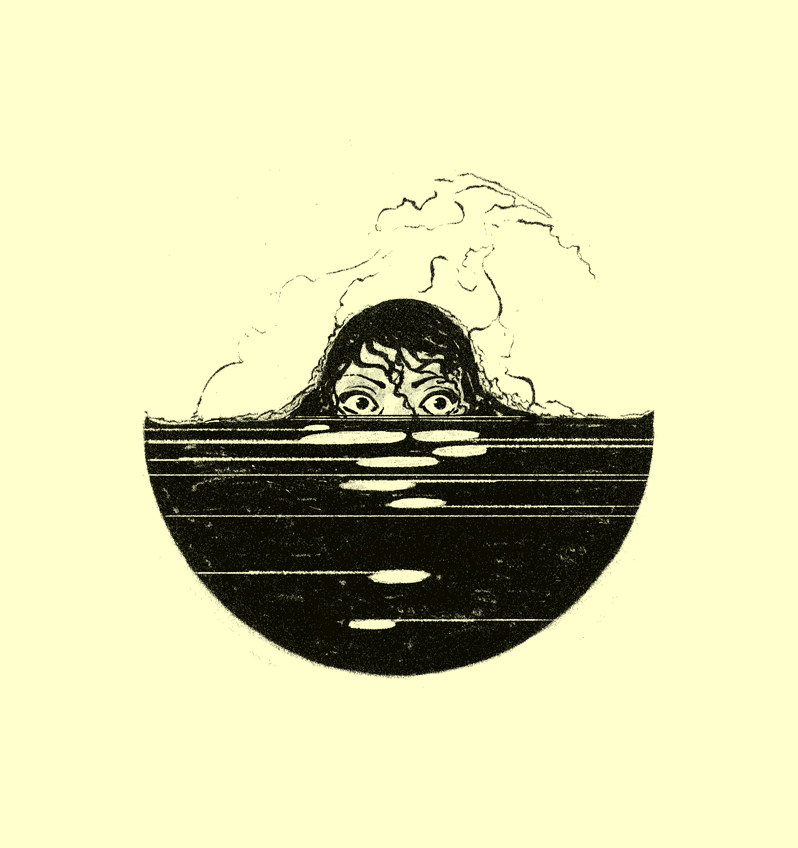 4. 
When we ride the morning forward, the current of air
splits us like old bread, tight and incongruous,
body notches break away. This is what the future
promises now: distended gigabytes, unwieldy on every back.
Hard and fast, we rush forward, the shoreline a blur
of meated sheaths. Fear an overactive salivary gland;
and so we silence ourselves. I remember being promised
a happy ending by someone smarter—
I wonder if they noticed all the ponds' eyes are closing.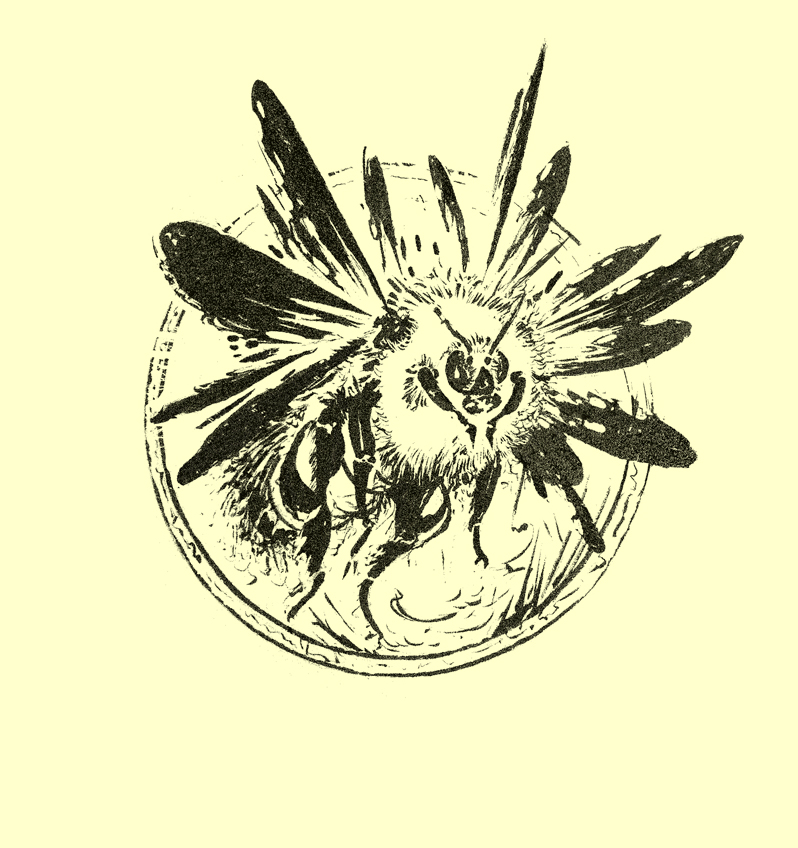 5. 
Musk of nighttime a thick chirp in the air.
Through the window I watch machines lifts arms in prayer—
the yolk of sun leaks yellow, blurring the target.
Things I give up ghost me; their percussion a sternal incantation,
replacement organ greedy to colonize.
I let go—
Please tell your friends I let go.
When I open my mouth, everything rushes in.
I'm afraid of drowning, so I make myself speak.
Sarah Bartlett lives in Seattle, WA.  Her poetry collection, Sometimes We Walk With Our Nails Out, was released in 2016 by Subito Press.  She is the author of two chapbooks, My Only Living Relative, published by Phantom Books in 2015, and Freud Blah Blah Blah, published by Rye House Press in 2014.  Recent work has appeared in Poetry Daily, PEN American Poetry Series, Boog City, Alice Blue, Powder Keg, and elsewhere.  
Barret Thomson lives in Portland, OR.  He has a B.F.A. in Fine Art from UNLV.  Professionally, his work focuses on visual development for the entertainment industry.  Whether it's Concept Art for animation productions, to Style Development for both the virtual and physical experiences, he loves collaborating.  Just as important to him is his personal work, which is inspired by the insights and experiences gained through travel.  Barret Thomson is online at BarretThomsonDesign.com.